Helping you achieve
your goals & dreams.
Find the right funding
for your needs.
We guarantee choice
& individual advice.
We can save you time,
money & stress.
Welcome to ADA Financial Services
With a large network of lending institutions and insurance options at our fingertips, we guarantee you choice and individual advice.
Why use a mortgage consultant?
Apart from choice and expert advice, we can save you time, money and the heartache that can be involved in finding the right solution which is tailored to suit you and not the Bank.
Choosing the right type of loan, and the right way to manage it, can mean thousands of dollars in savings. At ADA Financial Services we are committed to helping you with your finance needs. Just one phone call can get you on your way to optimise your finance and insurance options.
Choosing the right type of loan, and the right way to manage it, can mean thousands of dollars in savings.
Contact Us
Our Services
As a member of the Professional Lenders Association Network of Australia, we operate under a strict Code of Ethics to ensure that you receive fair and ethical service.
To act with honesty and integrity at all times
To comply with all laws and regulations relating to the mortgage industry
Free of conflicts of interest
To maintain confidentiality in all dealings
With over 30 years combined experience in the finance industry Deb and her Team recognise the importance of building long term relationships with their clients and are focused on providing you with a personal and informed service tailored to meet your individual needs.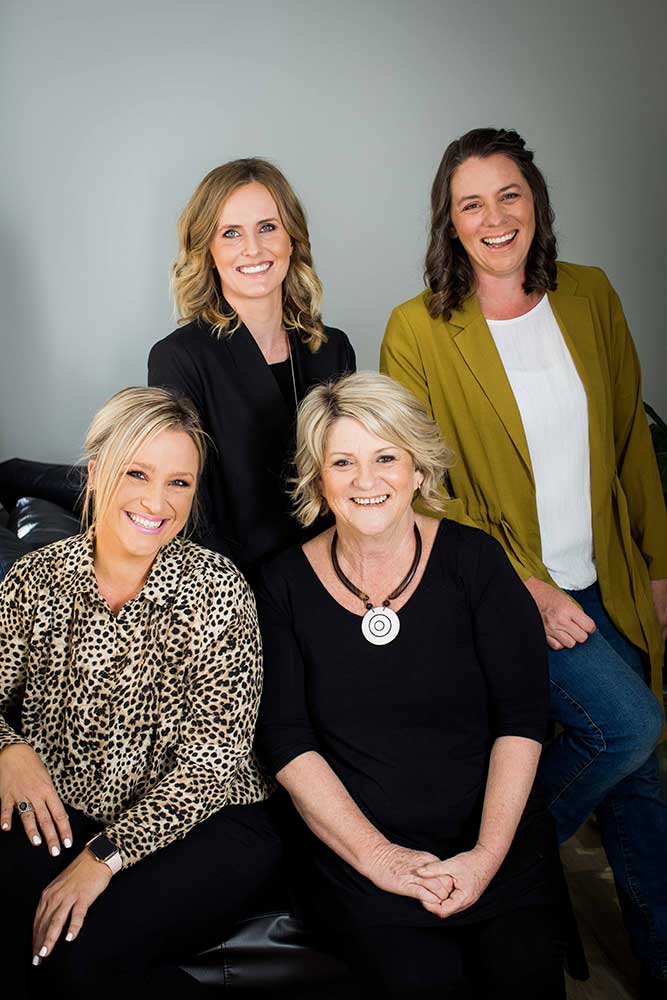 Deb at ADA Lending helped me into my first home 14 years ago, Since then Deb and the expert team at ADA have helped with 3 more loans and all have been very straight forward, The ADA team are excellent at explaining the process and can answer any questions I have, They really do take the hassle out of dealing with banks and took care of everything including finding me the right loans for my circumstances, I would not consider using anyone else as I believe they are the best at what they do and continue to prove it.
Nathan, Cooloola Cove QLD

Deb and Bek have been fantastic! We have used Deb since we purchased our new home 18 years ago and have since refinanced. We couldn't highly recommend Deb enough, very efficient and reliable, you certainly wouldn't be disappointed!
Alana & Mick, Sippy Downs Sunshine Coast


Deb & the team were great to deal with and always kept us up to date! thanks for your help!
Sam, Gympie QLD

One of the most professional and helpful services I have ever used.
Lois, Eumundi QLD

I can highly recommend Deb and the team at ADA Financial. Deb and her team are very professional, efficient, friendly and helpful. We will be building our dream, family, forever home in January 2021 and it's all thanks to Deb for helping us navigate the finance/loan application processes. Deb and team your customer service is outstanding and we thank you .
Judith, Pie Creek QLD

Deb and the team at ADA Financial were not only professional and efficient but were friendly and approachable, helping us to achieve our dream of buying our family home.
Keeping us informed every step of the way Deb and the team exceeded our customer expectations and we would highly recommend t hem .
Sarach, Pie Creek QLD


Highly recommend ADA financial ser vices. The team was very helpful, pat ient, and professional. Thank
you Deb and Team.
Joash – Agnes Waters QLD

Very friendly and professional service. Highly recommended.
David & Retha, Southside QLD

We have used ADA since 2003 and could not have been happier with the service, they have been great at
keeping lines of communication open! Happy to recommend to anybody!
Dean & Sarah, Cooma NSW


We would recommend Aaron to anyone, his friendly manner and professionalism made the whole experience easier.
He also kept us informed about what was happening the whole time.
Ron & Barb, Currimundi, QLD

I've used the services of ADA several times in the last 15 years. Deb has been very thorough and helpful in all her dealings. I would recommend ADA and will definitely use them again!
Terry, Peregian Beach QLD

Couldn't recommend Deb and Gemma more highly. Deb helped me break into the property market 10 years ago with a block of land. And very Humbling that herself and Gemma have been there to help me through the building process 10 years later. Couldn't have done it without them!
Michelle, Gympie QLD


Thank you so much for all your hard work, patience and support. If only everything ran as smoothly as you do.
Clare, Braidwod, NSW

ADA stands for ALWAYS, DEPENDABLE, ADVICE – great service, great people, be proud.
Mandy, Tewantin QLD

ADA were very professional. When recommended I was a little concerned about the distance but everything happened perfectly.
Melissa, Tasmania

As I work shiftwork, Deb went out of her way more than once, to come to our home with papers or to discuss things etc, when it suited us.
Ian & Pam, Coolum Beach QLD


We would recommend Aaron to anyone, his friendly manner and professionalism made the whole experience easier. He also kept us informed about what was happening the whole time.
Ron & Barb, Currimundi, QLD

Thanks for making our dream a reality. It's nice to finally have our own home.
Rebecca & Brett, Tewantin, QLD

Brilliant service. You went out of your way to help us where others ie banks and lenders didn't want to know us.
The difference is that you 'listen and then take action' which meant we really did get the best solution. Thanks.
Liz, Cooran QLD

Thank you very much your service and advice was extremely important to us – especially being first home buyers.
Troy & Lisa, Atherton QLD

Thanks ADA, I can't believe how quick and easy this was compared to our last dealings direct with the bank branch.
Kelly, Heatherton VIC

Debs level of service was fantastic and I would not hesitate in recommending her to anyone needing lending services. She kept us informed through every part of the process and even followed up the lender to make sure it was all completed properly.
Karyn, Sunshine Coast QLD

Great customer service, a rare business attribute in today's competitive world. Thanks 4 your professionalism and being real.
Mick & Zonya, Tewantin QLD

Thank you Deb for your invaluable advice in seeking the right loan for my new home. I would recommend ADA to anyone seeking advice for a loan, I can't thank you enough.
Jan, Cooran QLD